For English scroll down
Bij een blog die ik trouw altijd netjes volg ben ik een leuke winactie tegenkomen. En dat wel bij
GildedNails
. Een blog alles over nagels, en nagellak, altijd erg leuk om weer nieuwe dingen tegen te komen en te leren over nagels en nagels lakken! :) En dus doe ik natuurlijk mee met deze super leuke winactie. En wat kun je winnen? Nou let op ik zal met de afbeelding laten zien wat je kunt winnen!
First Price: complete set of the hard to find China Glaze OMG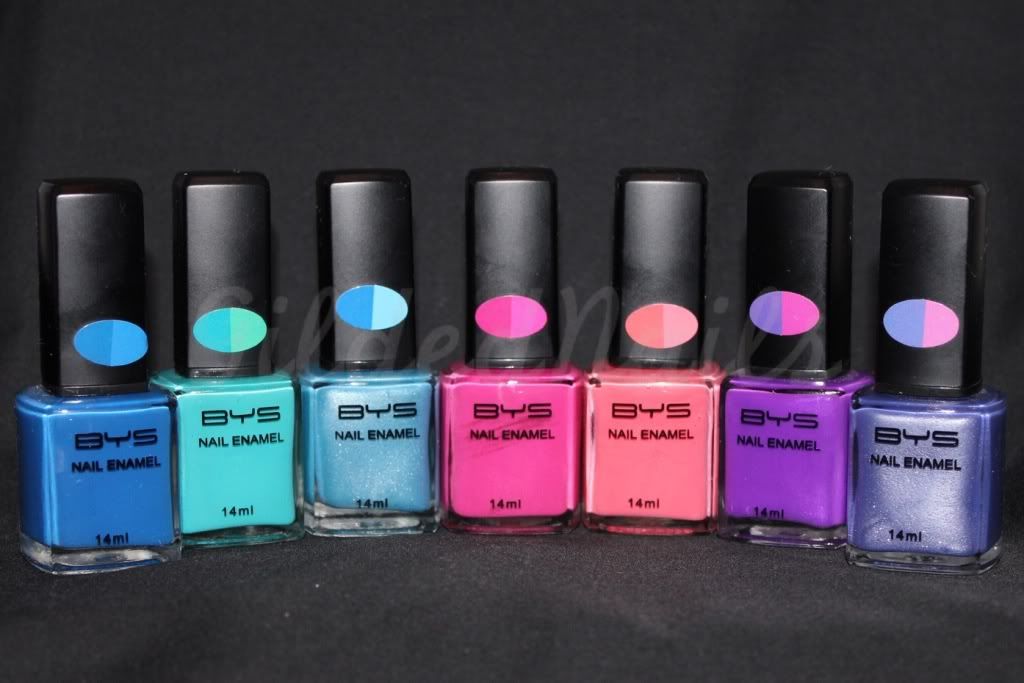 Second Price:
complete set of the BYS Colour Change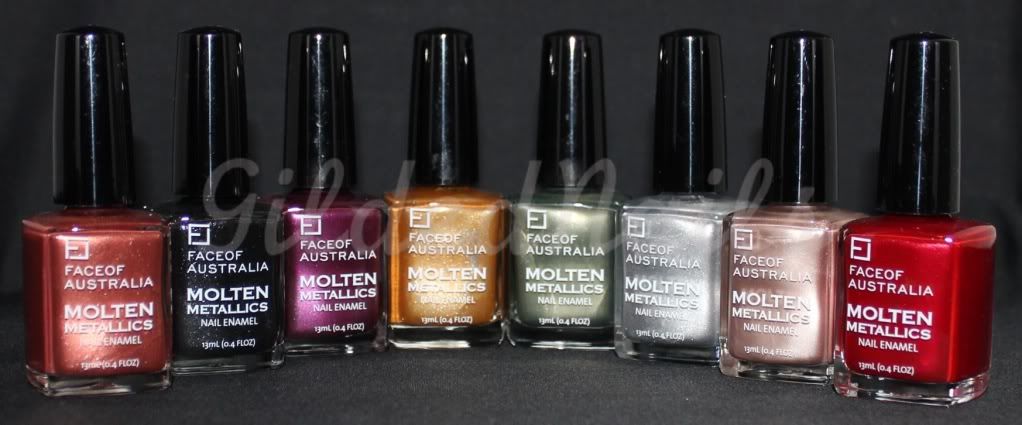 Third Price:
complete set of the Face of Australia Molten Metallics collection
Vind je ze ook niet geweldig? Ik wel hoor. :) En voor iedereen die mee willen doen, ga snel naar deze geweldige blog van GildedNails, en kijk gauw wat je moet doen om deze super lakjes te winnen! :)

Succes meiden! :)
By a blog that I fidelity always nicely follow I saw a very nice winaction. And that on the blog by
GildedNails
. A blog everything about nails, nail polish, everytime it's nice to read everything about nails, and everything around te nails. And ofcourse I will do something with the winaction there, it's lovely. And what can you win? Look at the picture above and melts neat as me.
Aren't they beautiful? And for everyone who wanna joy the winaction to, go fast to the awesum blog of
GildedNails
, and read what you need to do to win this lovely polish.
Success lady's.